Noble Eye Care
Noble Eye Care is a super specialty eye care centre founded and run by AIIMS Alumni. The mission of the centre is to provide eye care par-excellence in an ethical and compassionate manner.
Monday - Friday
10:00 - 19:00
Paediatric Ophthalmology The specialised branch of Paediatric Ophthalmology forms an integral part of the treatment of Noble Eye Care and is …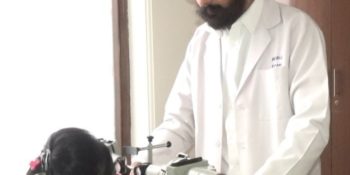 Squint Correction Surgery in Gurgaon The Squint treatment is handled by an expert surgeon with a vast experience handling a large number of squint …
The glaucoma service is a comprehensive one including optimal medical management, tailored laser treatment and a range of surgical procedures. …
Neuro Ophthalmology Service Ophthalmology is fast advancing branch and multiple subspecialties have developed within its purview. One such subspecialty …
World over people use massage therapy to help promote healthy skin, nourish and strengthen the body, relieve stress, reduce pain, and encourage …
Uvea treatment in gurgaon is a highly specialised one for uveitis, a not so uncommon inflammation of the eyes seen with systemic diseases. The …
Best Eye Hospital in Gurgaon - Noble Eye Care
Optimum health is the prime necessity for all people today and includes various levels of examination and tests. Thanks to all the technological advances and achievements in the medical arena, today, getting oneself checked and diagnosed is not an unachievable feat. Be it the heart, lungs, ear, throat, stomach, or eye; there is a specialist for every part of our body. These specialists are not only experienced, but experts in the area and have a keen insight into various terminology, concepts, and the latest advancements. They are well aware of the patient's needs, fears, and expectations and get everything in sync with the diagnosis.
About Us
Noble Eye Care Gurgaon is a state-of-the-art super specialty eye care center headquartered at Gurugram and having multiple clinics in Delhi NCR. It is providing specialty ophthalmology services in all fields of ophthalmology and is manned by ophthalmologists trained and experienced from AIIMS, New Delhi. Excellence in eye care is achieved by harvesting the vast experience of the lead surgeons, backed by the credibility of their education at an apex eye institute, and combining it with the use of latest state-of-the art equipment and compassion and ethics.
Dr Digvijay Singh is an awesome doctor. Very competent in his field. Very knowledgeable and good doctor; gives time do test himself.
Dr Digvijay evaluated the case well and suggested remedies to correct the problem. If that doesn't work, then the next steps would be taken.
The clinic has all the equipment for glaucoma testing. I was able to get a complete checkup and tests done in one go.
A very good experience. My child suffers from autism and it is very difficult to do a checkup but the friendly staff and doctor managed a detailed eye exam. I had been unable to get a correct spectacle prescription for him at many places but finally got it here.
Amazing place to get checkup done for children. Both my children visit the doctor regularly.
Dr Varun Gogia is very friendly. He behaves like a brother for my mother. I am very happy with his nature.
Dr. Varun Gogia is the best Doctor for eye treatment. He will always give you good advice, he is so polite. For eye treatment no need to go anywhere else.
Oculoplastic Surgery is an important, specialised field of ophthalmology that focuses on diagnosing and treating a wide range of conditions…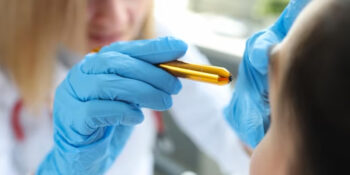 Neuro-ophthalmology is an important practice in ophthalmology focused on the evaluation of vision and eye-related disorders linked to the nervous…